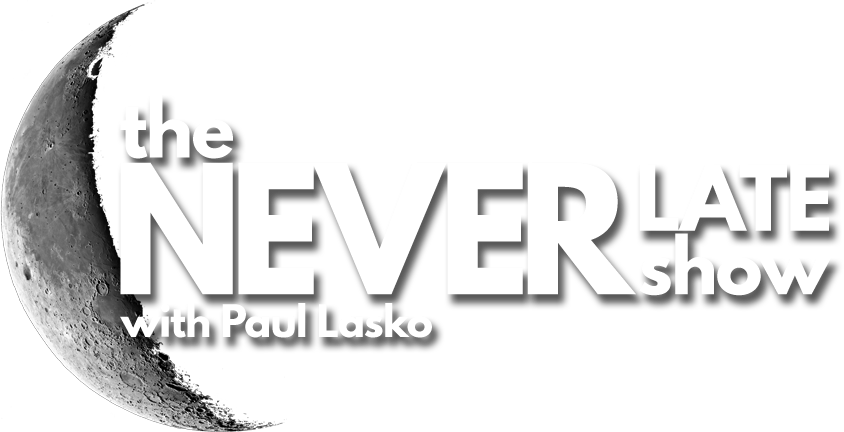 Our First Guest...
We are looking for our first guest for the podcast version of The Never Late Show.
Stay tuned for more announcements!
The Never Late Show is a late-night-style Internet talk show. Inspired by the many late night talk show hosts before him, Paul takes late night back to its roots. There will be gut-wrenching laughs, tough questions, hilarious sketches, and amazing talent unlike anything you have seen. Get ready for the new era of late night.  Coming in podcast form soon!
BREAKING NEWS JUNE 20, 2018
The Never Late Show will be available in podcast on Anchor.fm and anywhere else podcasts can be heard Summer 2018!
The Never Late Show will probably be the longest-stalled media production on the face of the planet.  But that's not going to stop me from creating videos that promote it.  You see, the point of doing this is not to falsely...
read more