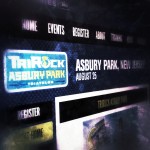 Here we go again.  My third race ever and it's the one that will allow me to be ranked nationally in the USAT standings.  Sure, I acknowledge that it doesn't even really matter right now since I'm pretty much in the back of the line and the season is almost over but if I perform well in the future then that's all set.  The official card finally came in the mail and I'll finally have that with me to present at my races.  No more one-day fees for the rest of this season or next season!  I'm pretty excited about that.  I'm glad they're doing TriTats for this race too.  They look awesome and they're super convenient.  They surely turn heads too (in a confused way), because most people who see them have no idea what they're all about.  The look on the people's faces who see them are priceless.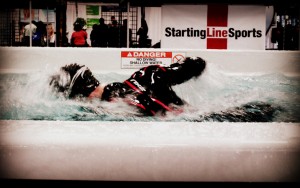 Also, this is going to be my first race in a wetsuit (provided the water is cold enough, and I expect it will be), so hopefully that doesn't screw up my T1. I'll actually make use of my Body Glide this time I think.  Then I have to figure out what to do about my Garmin watch.  When I did a practice swim at Sandy Hook I don't remember if the watch had some space on my bare wrist.  I don't want it to complicate taking off my wetsuit.  I think my sleeves go almost down to the wrists, that there is no inch or two of space up the forearm.  But I'm not sure right now.  Is it really smart to cut some off to help the watch fit?  Maybe I'll just hike my watch-wearing arm up a bit more.  (Discussion: What would you do?  Comment below please!)
As I mentioned in my previous post, I will be racing this weekend in memory of my friend Brittany who passed away from Leukemia a week ago today.  I'll be putting a tribute in Sharpie on my arm as motivation.  I'm hoping she can help give me a bit of a push from the sky as long as assistance by those no longer with us is allowed under USAT rules.
It's going to be an interesting race weekend since I'm doing this one on my own.  The travel, the packet pickup, lodging and everything.  It's the first time I'm traveling on my own for something like this.  I had never made a hotel reservation in my life before this.  Now I know what to not forget to ask the reservation company (things like whether there's a microwave or not – completely skipped my mind when I called).  I have to figure out if I will even get time to go to the beach.  I should be able to after the race at least.  Saturday is going to be a bit busy between finding food, packet pickup, going to church to pray that I don't drown.
I haven't been on the bike since my last race but did do a couple runs and swims so I think at least my cardio strength will be OK.  Getting sick when you're supposed to be training for a big race really sucks.  I had a cold two weeks ago and then thought I had some kind of eye infection that seemed to not be at all.  I'm sure I'll be fine.
Good luck to everyone else racing this weekend.  This is going to surely be an interesting experience.  Hopefully I can rock TriRock!