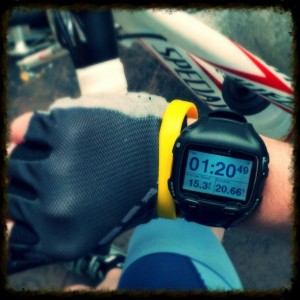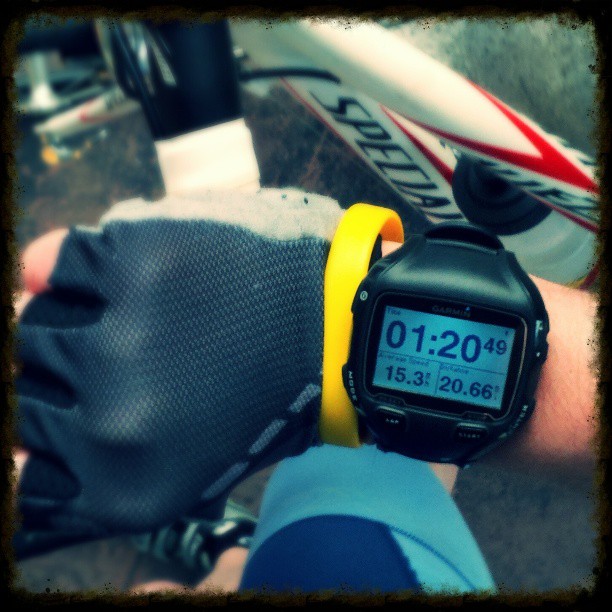 One of the main draws of the Garmin Forerunner 910XT is that it is a top of the line multisport watch capable of helping you track workout types of almost any kind with a main focus on Triathlon.  The biggest feature is the ability to track a multisport event consisting of multiple disciplines with Transitions in between.  However, many users have reported on the Garmin forum that GPS data after an Open Water Swim in a multisport activity (Swim\Bike\Run with Transitions enabled) sets itself to (0,0) (somewhere off the coast of Africa) causing the watch to not record distance or give any alerts related to distance after the swim.  Another common problem with these watches seems to be the barometric altimeter physically failing in the device causing users to have a gradient of elevation that starts somewhere around 60,000ft and drops down as the device tries to find the correct elevation.  Some users have reported going through between 3-5 devices due to barometric altimeter failures.
But altimeter aside, at least there may be a fix on the horizon for the bad firmware update which has been out since at least January 2013.  Yesterday a Garmin forum administrator posted the following message in a sticky thread:
All,

Please note that our Engineering team have determined a reason for an issue where the 910XT will stop tracking location once transitioning out of an Open Water Swim activity. A fix is being developed that will correct the issue with a software update. Until the software update becomes available the best approach to prevent this problem from occurring is to revert the software on your device to our previous 2.60 release. If you need assistance with reverting the software on your device please contact [email protected] for assistance. We hope to have a software update to provide to our customers soon but do not have a date to provide at this time. We appreciate your patience and apologize for the inconvenience that this issue has caused.
Garmin Product Support
US Toll Free: 1-800-800-1020Canada: 1-866-429-9296
Mon–Thurs: 8 a.m.–6 p.m.Fri: 8 a.m.–5 p.m. Central Time (closed holidays)